Spout
Art Direction
,
Branding
,
UI/UX
,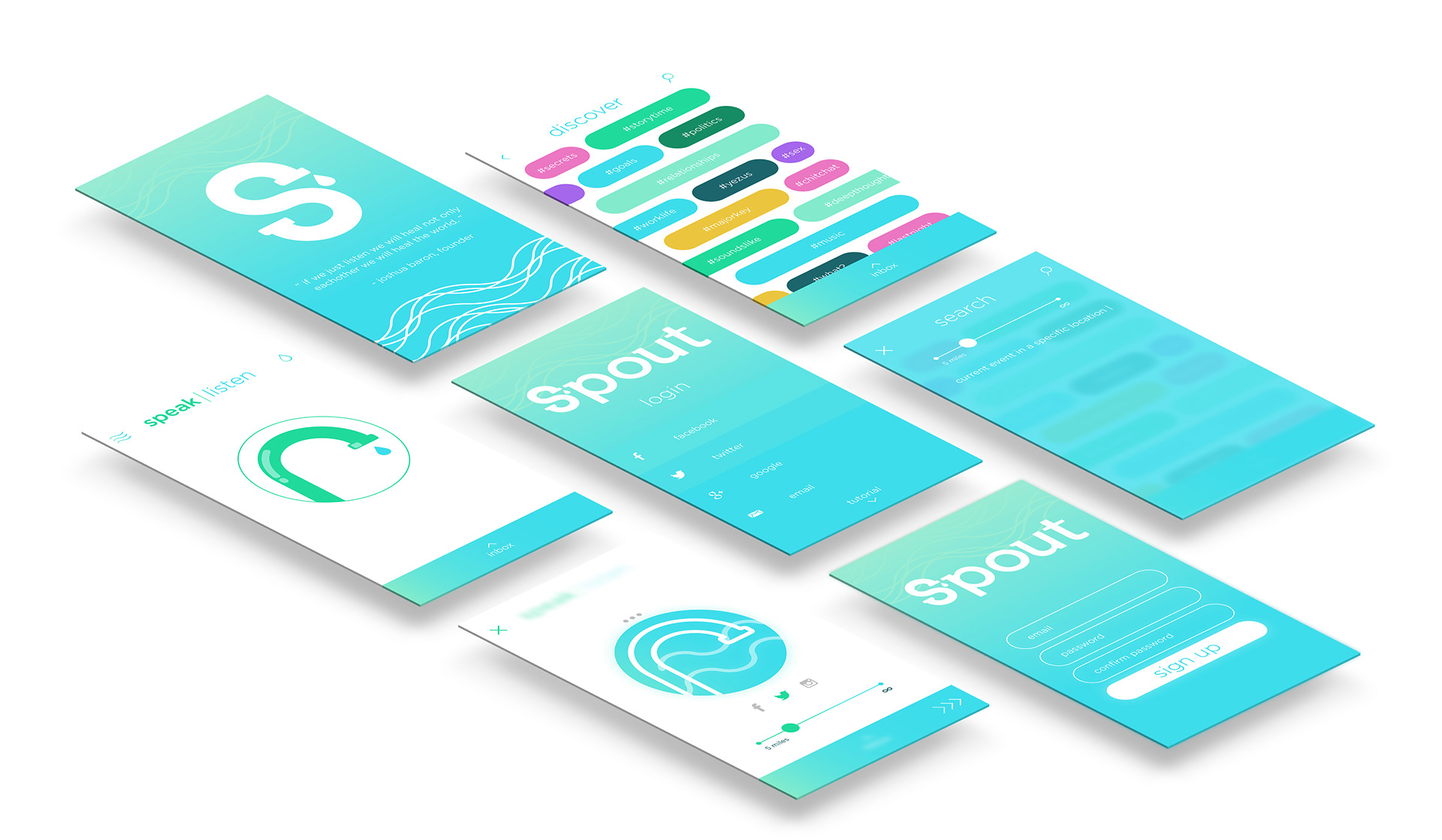 Spout is an app that brings the power of the
spoken word to our mobile devices.
With the growing number of ways to create and share content, it is becoming harder to be heard,
and even more fleeting. We want your voice to be heard across the country and across the world.
Spout is about sharing your actual voice and the sounds of your life. it's about give and take.
listen, and then speak out!